Hi there, person reading this!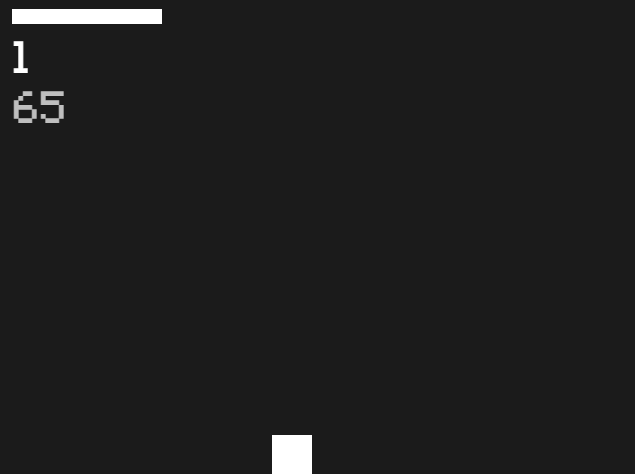 Boxwindow is a game about avoiding falling boxes for as long as possible.
It really is that simple! Just use WASD and F. (or Arrow Keys and Return/Enter.)
You can play the game here (no mobile controls yet):
Or, stick around for the development story:
Long ago I watched a lot of Extra Credits. One video that really struck a chord was their Minimum Viable Product video - to distill whatever game you're making into a prototype with placeholder graphics first thing when heading into any project. Is the game fun without fancy 3D graphics? Without sound? Or… without color?
Already having a project stuck in limbo because of an oversized scope and life getting in the way, I wanted to try making something small enough I could actually complete within a month.
And I did complete it! It was very fun trying to find programming tricks to make my GDevelop event-ing better, such as using only 1x1 sprites and using the width of the health bar sprite as actual health, saving one single variable in the process. That added with the solid core gameplay (to me) like having coyote time (jump in the air) and jump buffer (hold jump key before you land) made it feel like the time was well spent.
After that though, life threw many things at me, so I stepped out of GDevelop for a loooong while (which is why the credits say 2020). Fast forward to today, my friend hinted that my addicted scrolling of videogames on TVTropes was probably a sign that I really really missed making games. So I took the weekend to polish the game until the state you can play it at now, and finally let the project "rest". There's still a lot of issues though as you can see on the page…
Overall, I'm glad I took the time to download GDevelop again. It scratched my itch of making games work using nerdy ways, but most importantly gave me energy to do everything else in life. That's pretty nice. So thank you GDevelop and its many contributors!
Well, that's it. Thank you for reading, and tell me what you think about the game!
(Especially: Is it fun enough with the current features? Can it be more fun?)