Hi All,
I'm new around, I hope that someone can help me out.
I've installed the latest version for Windows 10.
When I tried to run it, nothing happens so I tried again… nothing, I restart my computer, tried to run it again but nothing.
So I tried to uninstall it so I can re-install but this is the error I get: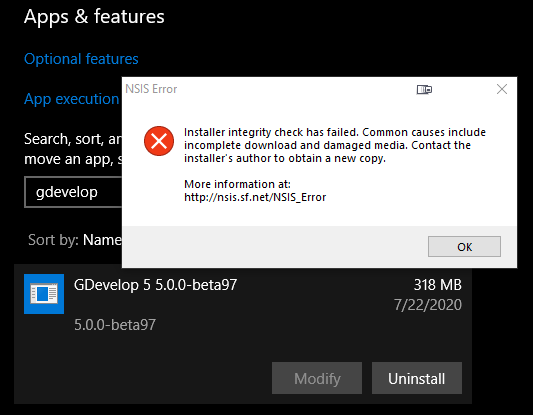 Is there an archive when I can maybe download One Version before so it will allow me to Install and hopefully uninstall it to clear the mess?
Thanks ahead!