The problem is that Green Hero can run right past the ladder but cannot run left past the ladder. There are left and right round buttons on the screen to touch/the mouse.
How to fix the character when running left stuck at the ladder?
Ladder problems video (Google Drive)
For the ladder collision, I resized it.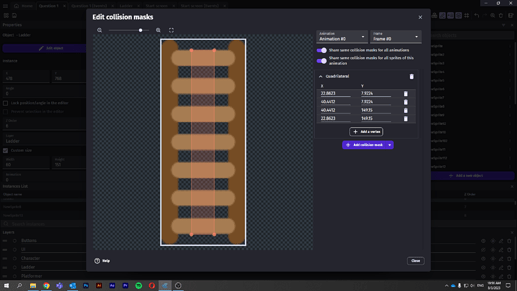 This is the code for Green Hero mobile controls to move left and right. The code is not in the ladder external event.

This is the ladder code in the external event


PS: I use a PC to preview and test the game. Not yet used the phone to test the game.
Thank you for taking the time to read, If anyone can help it would be appreciated.