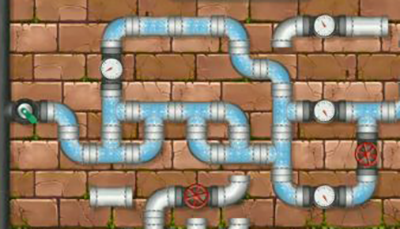 In my case the rotation of the parts doesn't matter, but how can I detect for each part if there is a connection with the starting point?
All parts have an id, depending on which position they are in.
Checking next higher and lower id does not work if there is more than one row.
Checking if points from one part are in another part does not work if they are instances of the same object, same with collision.
Many different game mechanics need to check if connections exist. If it's candy crush or a street in an RTS, but I could never find a solution.