Hi…
Can someone pls help me😫
I want to make a platform game but with slopes.
The slopes should work as follow:
The player should be able to walk past the slope and walk up it by choice.
Player should be able to walk up and down.
Player should be able to jump through the slope from the bottom and stand on it when landing.
Can someone pls guide me on how to go about this…
If tried using custom collision masks, along with the jumptrhu platform behavior. But the problem is that the player can go down but not up. I think the behavior detects the player is not above the platforms Y axis and thus rendering to be able to jump through.
Pls help.
Ps. I basically want to create a pixel fantasy platform game where different platforms are connected with slopes.
Something like this: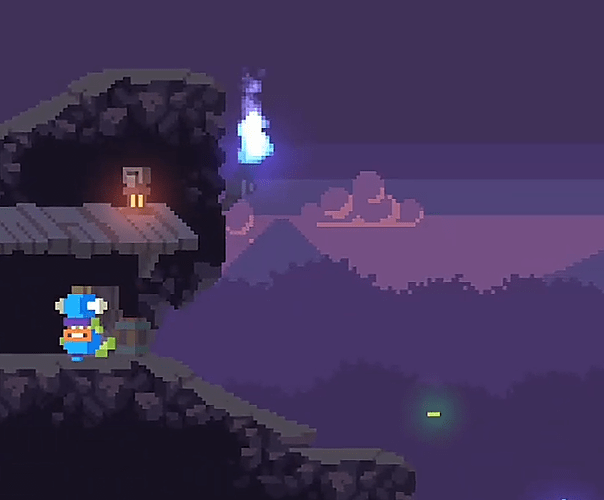 Btw I know that the pixel art in that pic is pretty good. (Not my work. Just a screenshot) and it really is a pain in creating every tile. So if anyone knows about a separate program for creating better pixel art than Piskel. Pls let me know!