Hey guys!
So I've programmed plenty of enemies with 1 hit point- bounce on them once, they die.
I've been trying to program in an enemy with 2 hit points, or to die after the second time you jump on them. Here's the code here.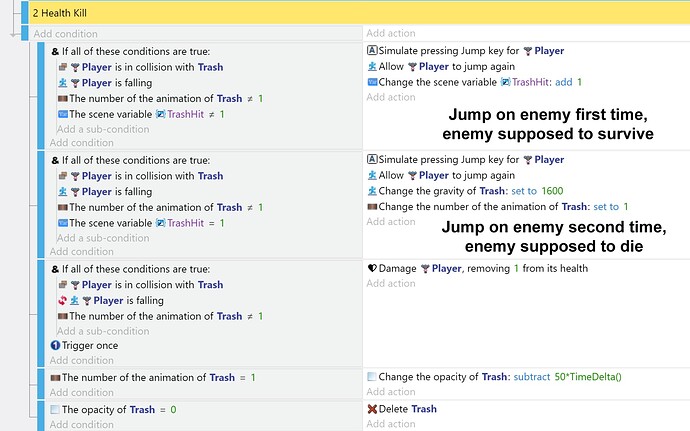 I already have a pretty good idea of whats wrong. You jump on the enemy, and they die right away, without having to jump on them again. I'm thinking perhaps the code goes so quickly, that the player is still in collision with Trash after the scene variable changes, but even though I know that's the issue, I'm stumped on the best way to program a fix.
I've tried doing timers for example, for the scene variable to change after a certain amount of time, but I screwed that up too and it didn't work. I've been a bit too stumped on this issue, so I thought it would be better you ask you guys! An outside perspective is probably all I need, I think I've looked at it too long and it's stumped me.
Thanks a ton!