Hi
Ive started my first game a maths puzzle game but have run into a road block.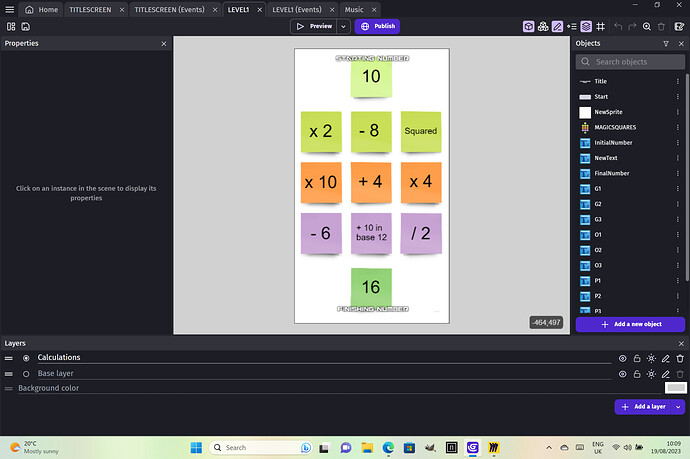 I need to set up my events so that if the player presses the correct order of calculations to reach the final desired number he proceeds to the next level, or if he gets the calculation wrong the level restarts.
Any help would be amazing.
Best Wishes