I am new using GDevelop
So, donkey Kong has a cool mechanics in the game, and one of I am trying to recreate to my game the barrel Effect.
The Ideia is simple but how to create is another thing.
When I jump in the barrel I can send the hero to another barril and so on.
We can move using the barrels.
Like the image bellow: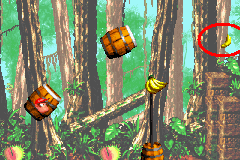 If someone Could help me to recreate this logic using the Gdeve I will become very happy.
Thanks !