Have you ever wished for a 2D platformer mash-up of Monster High and Minecraft? Probably not, but that's what I decided to create for my niece and nephew who are mad on them. Since it turned out to be quite a fun and satisfying game in its own right I thought I'd make it available more widely.
Since it was very much for them it has lots of in-jokes and references to games and cartoon characters they like, hidden areas, secrets and things like that. Some are more obscure than others.
A few screenshots: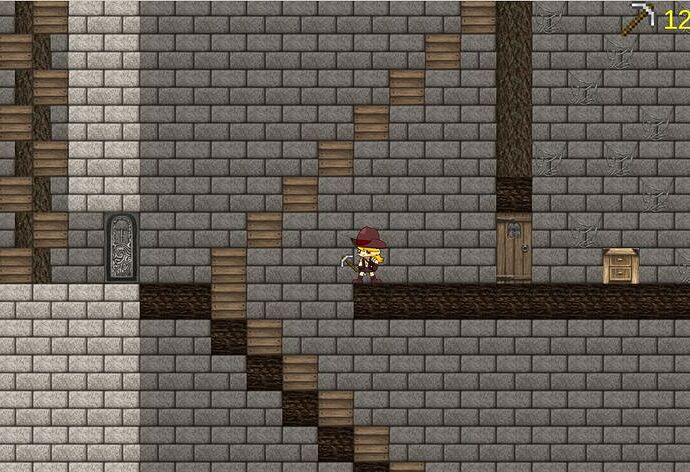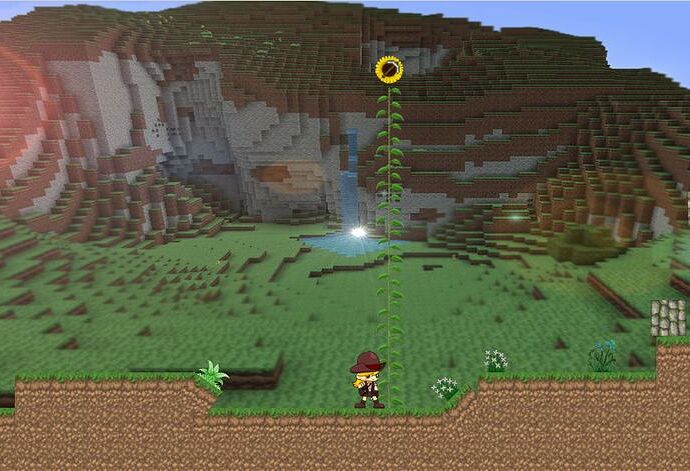 You can play as either a male or female character and the overall game flow and some secrets are slightly different if you do.
There's a weird bug that sometimes crops up when the player character gets hit by a tumbling block (which is to be avoided anyway) and they lose the ability to jump. Press T to fix this.
Download Windows native version here:
dropbox.com/s/xvxc4oxp02vc4 … -.zip?dl=0