How do I…
My platformer character has the ability to crouch/duck to go under some places. I already made it so the player can hold a button to crouch. The player can also walk while ducking. If you move while ducked, you move with a ducking walk animation.
What is the expected result
When I walk when crouching, a specific animation of crouch walking should play.
What is the actual result
However, my animation doesn't play nor loop. It stays on the first frame, unlike the normal ducking. It looks weird how my character is frozen in place when moving.
Related screenshots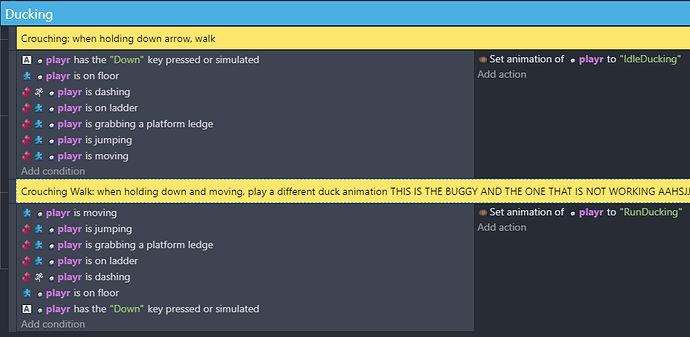 please help