I'm making a Disc Room like game where you need to dodge spinning saws in a room.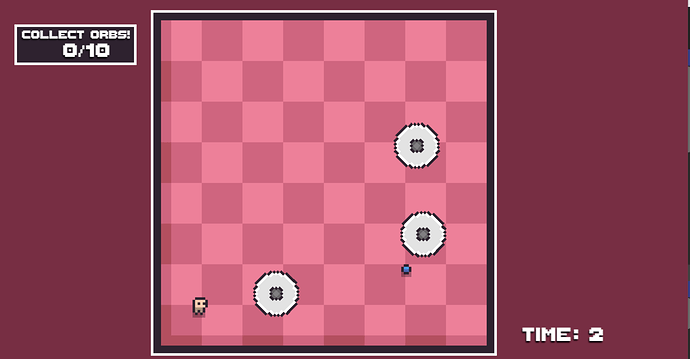 I need suggestion on what's the main objective of the game. I'm torn between surviving for a specific time or collecting specific amount of orbs. (every time you collect an orb, it will spawn another to a random location) My first idea is to just survive in a specific time (for ex. 30 seconds) to move to the next room but I think it's kinda boring and there's some time that you'll just standing or stalling in the corner that's kinda lame. So I decided to try changing it to collecting orb so that you need to go to specific places to get the orb.
Hope someone help me out with this. Thanks!