So I have an animation on loop with 60 frames. On frame 30, the boss is supposed to shoot. The problem is, that it seems to not trigger at every frame 30. It sometimes goes through the animation without triggering the event. Like, he opens his mouth at 30, but nothing happens, but then the next time it does. It's inconsistent. He might even not trigger it a few times in a row. I've been messing with this for a long time.
The sheet looks like this: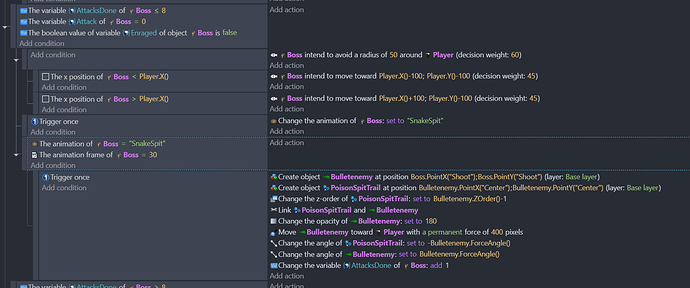 Video of the problem:
Any ideas on what I am doing wrong?