Part of my game has cities generating resources every few seconds: wheat and gold.
Here's how it works (screenshots at the end for reference):
Every 1 second, each location object's cityResourcesStored.wheat variable gets added to by the cityResourcesOutput.wheat total. In this example, it's 10 every second

When I click on the location object, a City View layer appears, and along with the location object name as a text object, there are Wheat: X and Gold: X text objects with the current cityResourcesStored.wheat (and one for gold) values. This works fine, and the 'stored' variables update and display correctly.

When I click the Collect button on the City View, the 'stored' variables are added to the player's player_resources.wheat global variable (same for gold), then set to 0

The 'stored' text objects should then show 0
The issue: The 'stored' variables are reset to 0 correctly (I checked the Debugger), but the 'stored' text objects are flashing and going back to the pre-collect number, and keep going up.
The weird thing is, the first instance of the location object is resetting to 0 with no issues, but any other object instances aren't resetting.
I've got a selected_location global variable, and any actions need to pass the "is this object the selected_location?" condition.
I've attached screenshots of my events and the game UI below, any help would be appreciated!
(Please ignore the awful UI, they're all placeholder assets so I can focus on development)
This is the events list

This is the first instance of the location object's City Window, after clicking the shopping cart icon (the Collect function). It reset to 0 without any issues.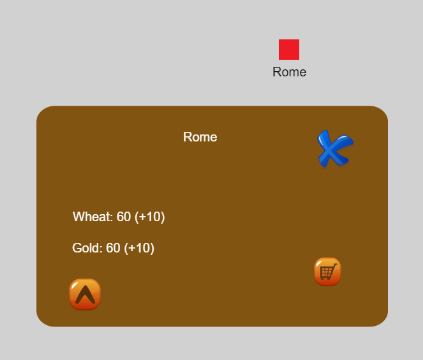 This is another instance of the location object, and you can see it's got to 460. I couldn't get a screenshot of the 460 → 0 → 460 flashing, but hopefully you'll get the gist!

Edit: realised I named the location objects as city by accident