Is there an easier way to use "inventory"?
Currently my save and load looks like this: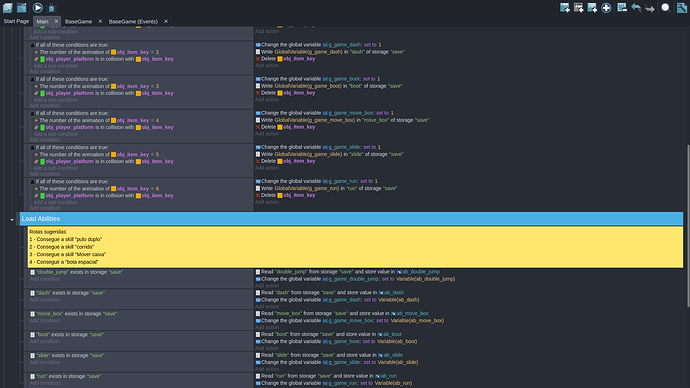 That way it works perfectly and I have nothing to complain about.
But I realized that we have the "inventory" that following the wiki, at least I couldn't make it work
So I thought this way would be easier and practical for everyone who wants to save and load inventory items

Wouldn't making a change within the GD code to improve this save and load part be interesting?
I tried to research more about it but I didn't find anything that explains it in a simple and straightforward way, and the wiki explanation, there is a piece of code that we should insert the ToJSON, but it looks like there is an error in the expression!