Hello!

When I place an instance with the angle changed to 90º, 180º or 270º in X = 0 and/or Y = 0 even using grid a strange number appears: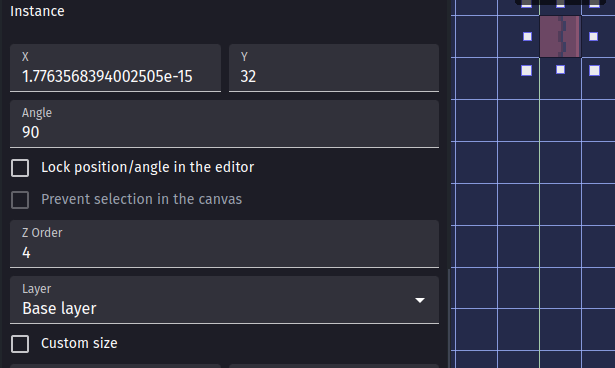 I don't know if with angle 0 it can be reproduced. I couldn't here.
Oh, and I changed the setup of grid 32/32, 16/16 and 8/8 but the same problem occurs.
Thanks.