How do I…
Sorry to be back asking for help so soon.

So, I'm trying to build a UI element with sliders that will adjust certain variables. However, I want the exact variables they adjust to change dynamically. So I tried to create three variables that stores the names of the randomly chosen ones for the sliders, hoping that I can plug them in for the slot for the variable name. Like this: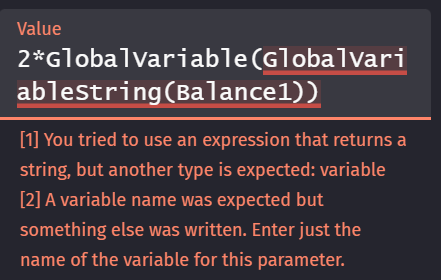 However, as you can see, the game won't let me. Is there any way I can work around this?
Also, is there any way I can draw randomly chosen items from an array without repeats? And any way to make a script wait until a button is pressed?
Thanks.