I would like to export a game through packaging it. I had followed all the steps and I'm really sure that my internet worked while packaging my game. However, I'd failed for several times and got this error message (about internet)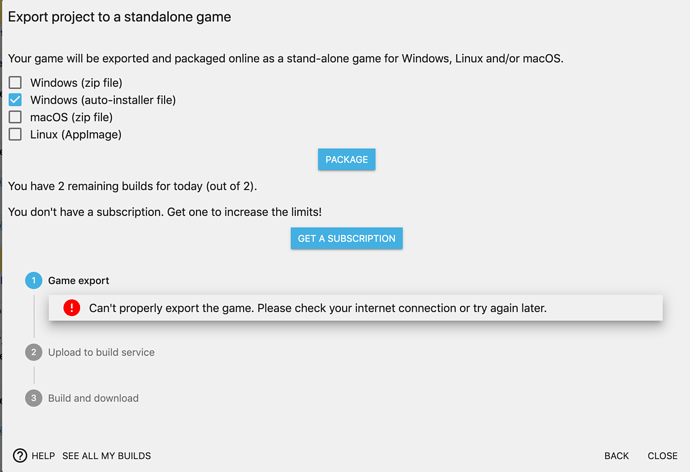 (I create my game with mac and I'm not sure if it matters.)
If anyone had this problem or know how to fix it, please share with me! I will really appreciate that!