Before proceeding, please use the forum search feature at the top of the page to check if your question has already been answered.
How do I…
how do I Fix this, my character becomes invisible
What is the expected result
It supposed to be back to idle and can walk again
What is the actual result
instead, i cant see my character but i can move. the other level seems fine, i just copy paste the conditions and actions and replace it with my character.
Related screenshots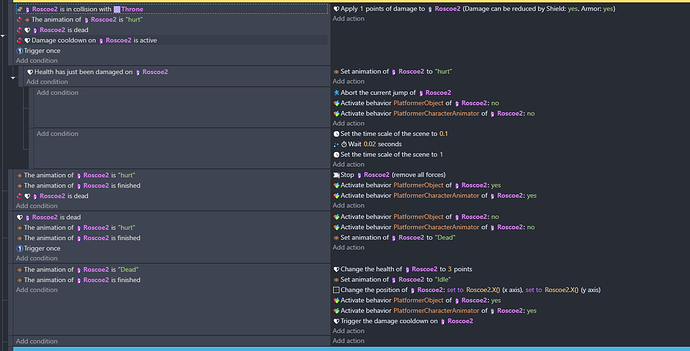 Project files (optional)