Something terribly wrong happened recently. I used to have a folder containing my project and a couple of other sample projects in it. However, when the game was updated to ver. 5.2.167, the folder with the projects were gone! And there is nothing in my trash can as well!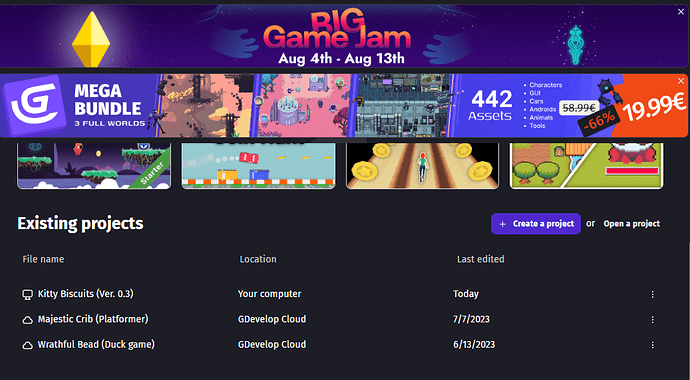 Here's how my screen looks like when I visit the "Build" tab on GDevelop. You can see the project named "Kitty Biscuits" that was saved onto my computer.
There's supposed to be a 4th folder titled "projects" which contains the "Kitty Biscuits" game and the various assets I used for it, but that is gone as I have mentioned earlier. Is there a way to restore the project files that were deleted from my computer when GDevelop was updated?