The button is weird.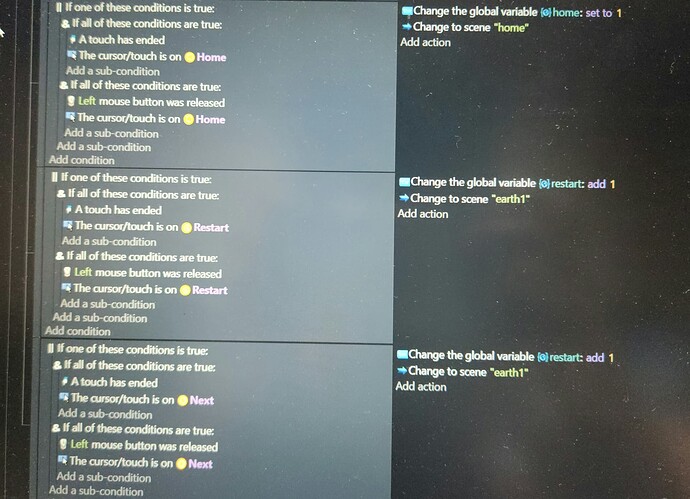 All three buttons worked well on the computer, but only one worked on the mobile. I've done several experiments to see what the problem is. Only the "event" at the top of the three buttons "event" works on mobile. I changed the order of the "event" and found that only the newly-top "event" works, not the original "event"
I've made the same "event" with only "object" different, but still only the "event" at the top works.
I don't understand why.
Three buttons are attached.
I have no idea what the problem is. Please help me. T.T T.T T.T