Hey, I'm currently developing a mobile game for children.
Now, I wanted to add "Pairs" as one of the mini-games, and I followed the provided example-game.
So far, the cards are placed in the correct position, and I can reveal one card.
However, when I try to reveal the second card, the Tween animation briefly appears, then the second card becomes invisible and, from that point on, nothing can be done.
Here are three screenshots:
Part 1 of the code:

Part 2 of the code: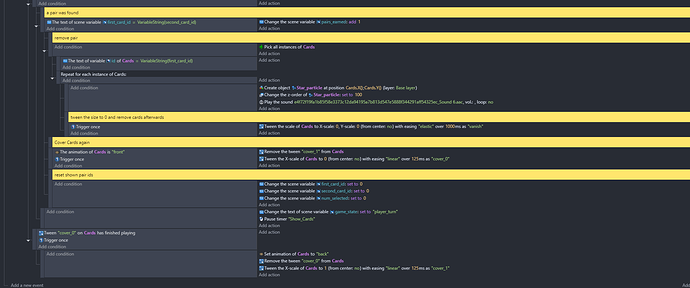 In-game error:
Thank you in advance for any help.