Hi!
I'm trying to create exploding crates that the player activates when he collides with them. Once activated he has a short time to get away before the crate object is destroyed and is replaced by an explosion object which if he collides with it he gets injured (for the moment I'm just changing his opacity for 1 second).
It works ok except that if he does get hit he behaves strangely afterwards; can't jump very high, he floats down very slowly and plays the animations associated with being on the floor. When he is on a platform again he runs at a normal speed but still can't jump very high, even when he's on the springboard that changes his jump speed to 1600.
I'm using the platform automatism for the crate object because I want him to be able to run across and jump between crates. If I remove the automatism everything is fine - he can get hit and continue to jump and fall normally. But this means he just goes straight through the crates. I don't want to do an automatic jump when he lands on a crate as that would defeat my aim. I've tried using "Activate automatism of Crate: no" before destroying it but it doesn't change anything.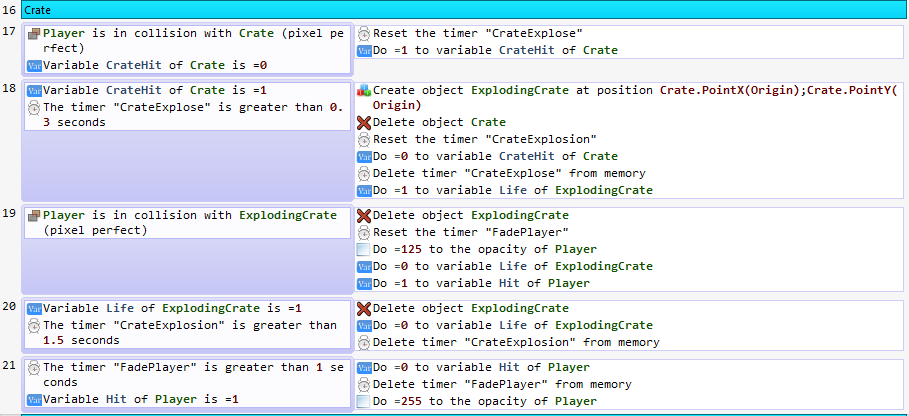 It's driving me nuts


What am I not getting here?