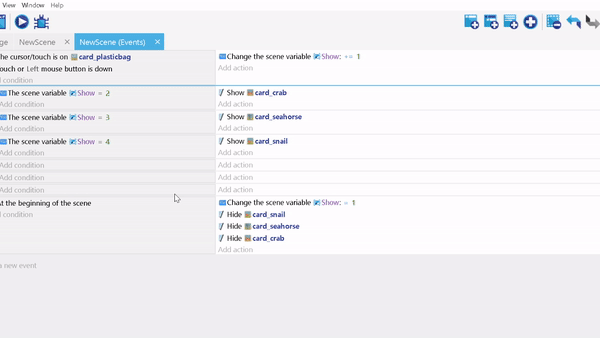 I want with every touch one of the cards to appear, not all of them. I realise that this is happening because I haven't set it to "release".
But i can't find a function like "Touch released", only "Mouse released"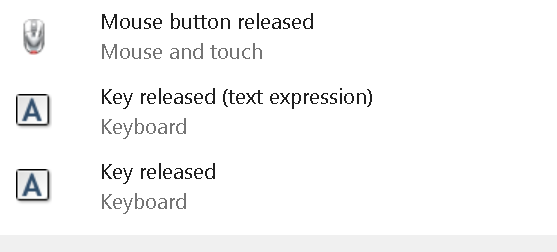 New touch started and Touch has ended play a role to this, but how exactly will I implement this?