Is there any way I can have a tunnel effect like this one in Super Castlevania IV?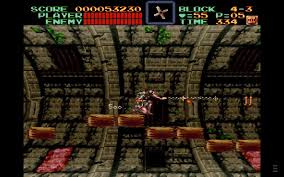 I searched for some layers effects, but none of them gave me a similar perspective.
The most similar one was the "Bulge Pinch", but I didn't find a way to make it pinch in a line.