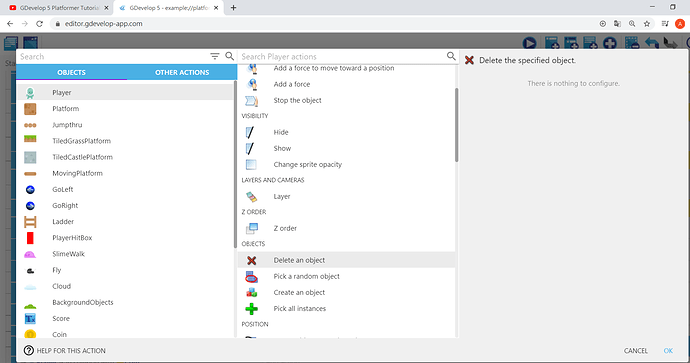 i wish to delete the coin immediately after the player hit it but i can't find the option "delete the object" in the "other action" category. I can't delete the object coin nether even i found the "delete the object" option in "object" category when it turns out "there is nothing to configure."
What can i do?
Besides, the collision work in my "player" and the "door" in preview version but doesn't work in exported html version, what can i do?
Spared half days on these, need help and rescue so so so much !!!thanks!!!