Hi! I joined the Game Jam and I'm now ready to upload my game. My problem is that I can't upload my game in Liluo because of this: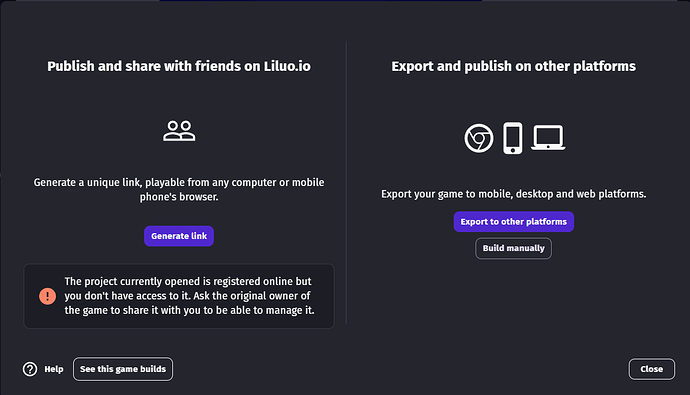 It really frustrates me because I might get disqualified if I can't upload this.
Hope someone can help me as soon as possible. Thanks in advance!