My second game made with GDevelop. is an action platformer with different scenarios at each level.
The story is very simple, the game gets more and more challenging as you progress.
is available for free here in the Store
here is the video: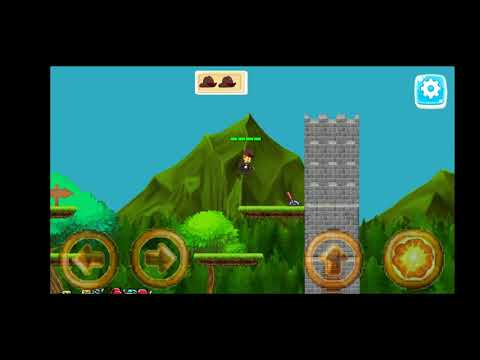 The simple story is this
The World of Fantasy is endangered by the struggle for power waged by two wizards. Rosy and Teo are called by the Old Sage to retrieve the Sphere of Elements stolen from the Unnamed wizard. Only with this Sphere will the Old Sage be able to restore peace to the World of Fantasy.
You can choose one of the two characters, Rosy or Teo, and guide him along the path in the World of Fantasy with ever new scenarios. The Wise Old Man will help you along the way by preparing useful tools for you.
All the skills acquired with one of the two characters (Rosy or Teo) you can also use them for the other in the future, if you wish to change characters.
The game is not easy, but neither difficult nor impossible: you can do it.