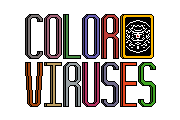 Update 1.2.17: It has been a long journey. Totally custom splash screen. Bugs fixed. Tutorial implemented. Two more languages added (Can be found in "Options").
Hello people. I'd like to show you my first ever finished and published game. Totally made in GDevelop. It's a clicker in which you have to pop viruses that are trying to infect you. Each virus is different and the new one is always stronger than the previous one. The game itself is divided into 5 waves, each wave has its own boss.
To download it use one of the links below. I'd like to hear your opinion about the game so leave the comments.
Google:
https://play.google.com/store/apps/details?id=com.hrbk.civi
                                                                                                                        Peace =)