Hello!
My example is using Platform Behavior Character with two animations using the automatic collision mask and only one event: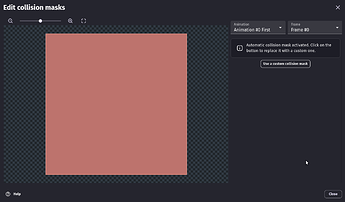 This is the result:


If I remove the "Automatic collision mask activated" the bug not happens even if I set the "Automatic collision mas activated" back.
I won't post more screenshots or gifs here, but I did other tests without platform behavior trying to collides the objects and the bug also occurred.
Thanks!