I ran into a bit of a weird problem with how the collision check is worked.
I'm currently working on a drag and drop system where it would always snap into a holder or snap back to its origin point before the drag.
This is what the event for that looked like :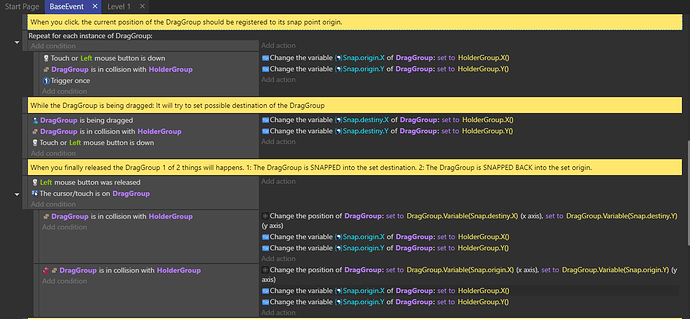 For whatever reason it seemed that there is an inconsistency in deciding which one is in collision. The holder always prefer that the top half of the Dragged Object touch it with the exception of the second to last in the column,
always
. Where it seemed to prefer none at all or let all the surrounding holder have priority over it.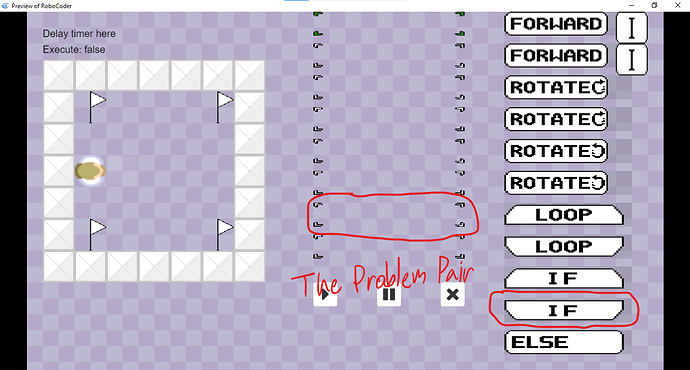 Here is the entire project files for what I have done so far.
ps. please ignore the weird resolution.
https://drive.google.com/drive/folders/1x-kZ3Zdjy5L3_kM9GDkMGcLtrRsSZdEQ?usp=sharing