Hello there,
I've been using Pandako's extension for a while, and then now there's a slightly different 3D editing inferface present in the program itself.
As topic name, what are the differences between them?
I noticed the built-in one has a much simpler interface (relatively…).
Are the differences in end goals? 3D technology targets? (Like will one of them try to support complex things like shaders)
I'm looking to create a Duke Nukem 3D-like experience with simple texture support that can change on the fly, billboarding sprite, fog, maybe import a few voxel models …
Here's a screenshot of Duke3D: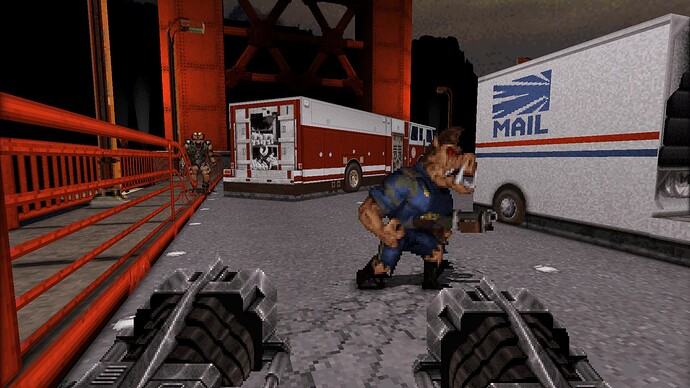 Any input on the matter would be greatly appreciated.
Thank you for your time!