Hello,
My dual stick shooter game: https://play.google.com/store/apps/details?id=com.AlienHunter.game
Laggy on slower devices


what the dual stick 360 shooter demo has grown …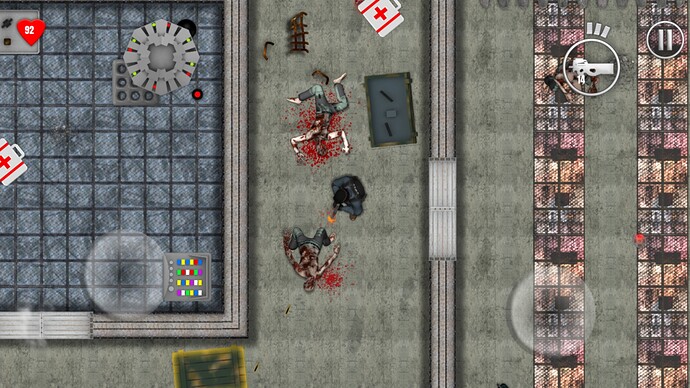 Your game is very advanced it's very cool to play !
i've played the first stage in easy mode, i can't imagine use gun in hard mode, gun is slow between two bullets x)
Hello,
Thank you. You can pick up the m16 from a crate at the beginning of the second level. It's more effective

Is your game file available for learning ?
The game is pretty well done and enjoyable! My only feeback would be about the speed of bullets.
I've added it to the showcase in the top as it's a convincing and well made Android game


Great job!
Thank you!
It's to slow the bullets? I making it now the floating thumbstick, so I'll speed it up the bullets.
If I have time, I will upload the important parts. So it's not as transparent as I store many variables in a graphics object, for example.
OK got it and …um…if u have time please make part two or add more levels …Game was very cool.
Edit:// I have just updated my Chromebook and it is fixed the touch. Everything is working nicely and smoothly