I think GDevelop's UI could use a bit more polish. I'm not much of a programmer, so for now, I'm going to make some visual sketches about what GDevelop could look like. If you like one of my suggestions, please leave a comment. If you don't like something, that's an even better reason to leave a comment!

The colors in these images aren't perfectly accurate - many of my images are slightly less saturated, and haver duller colors. This is due to various color management accidents on my end.
Idea 1: A minor change to the "Create a new project" window.
People tend to read the user interface from top to bottom. When you want to create a new empty project, when you see "Empty project", you usually click that option to select it. However, when you click on it, GDevelop instantly creates it, on the location that's defined BELOW the project types. This means that the user might never notice the option even was there.
If the project location was displayed on the top of the window, it would be seen first, and changing it first would be intuitive.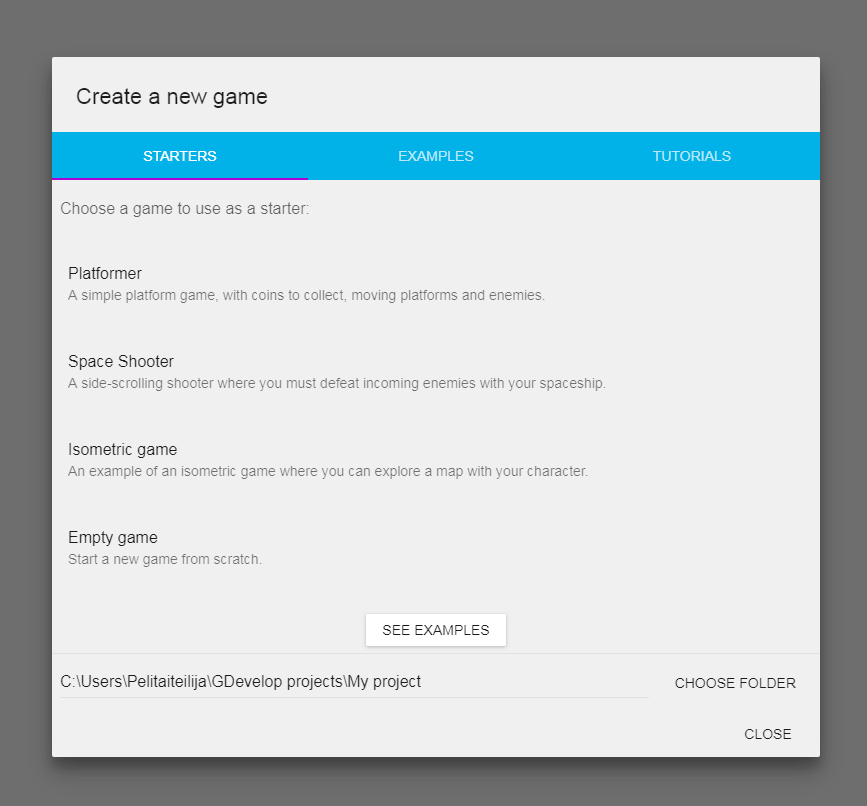 Idea 2: Making it more clear which tab is active
When there are multiple tabs, they are shown as bright blue buttons. The selected button has a bright purple line below it, and that's the only thing that marks that button / tab as selected. For clarity's sake, the selected button could be highlighted in somewhat better. Below, you can see some simple ideas I had. My favourite idea was adding a white highlight INSIDE the button, as seen in the close-up picture.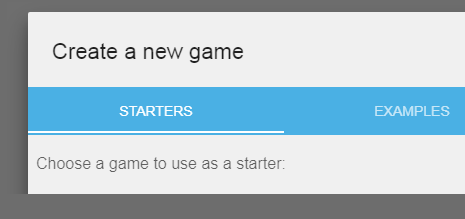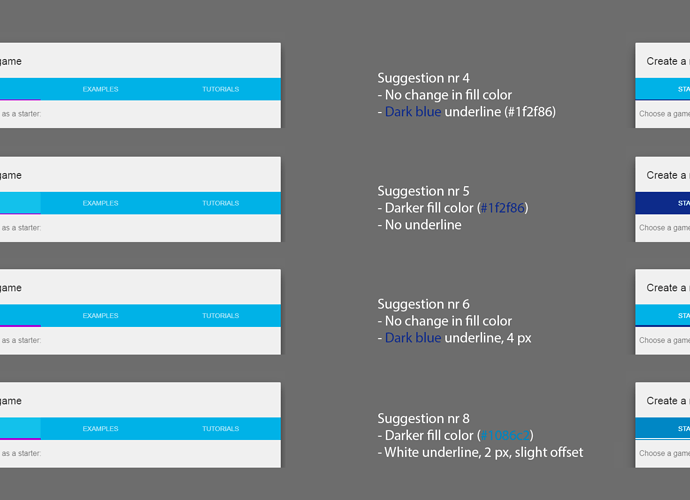 Which variation do you think is the most clear?