Hi, some minutes ago have opened Gdevelop 5 Beta 89 and have waited to download the update.
Quitted Gdevelop after the download and tried to open the new version Gdevelop Beta 91 but unfortunately won't start and show the error window below.
Small note: I've tried to download it manually and reinstall it but happen the same thing

My OS is Windows 8.0 Pro 64-bit and this is the the error window each time i try to open Gdevelop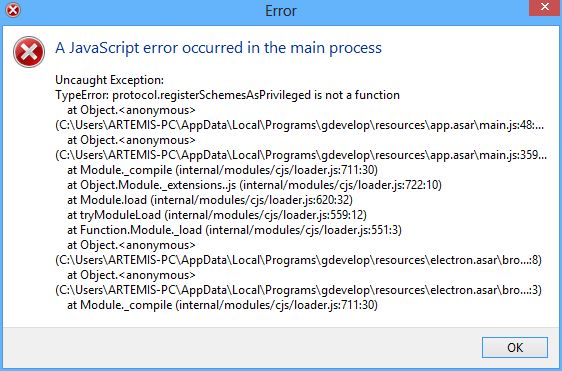 Hope @4ian or others contributors like @Bouh can solve it.
Thanks in advance