Hi all,
I would like to share my game with you as well, I've been woking on it since the beginning of this year and made all the pixel art and 8 bit heavy metal sounding tracks.
The game is playable on desktop and mobile devices.
There is still a lot to do though, and I hope some of you guys will like it.
Goblin quest is an action platformer in which you have to fight your way through ennemies and bosses shooting with your enchanted spear.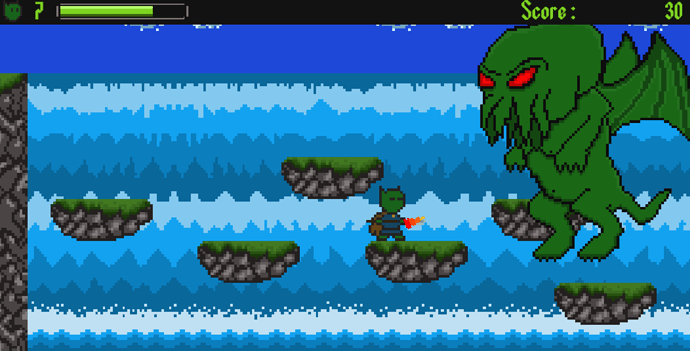 The goal in each level is to reach the sign as below which will lead you to the boss.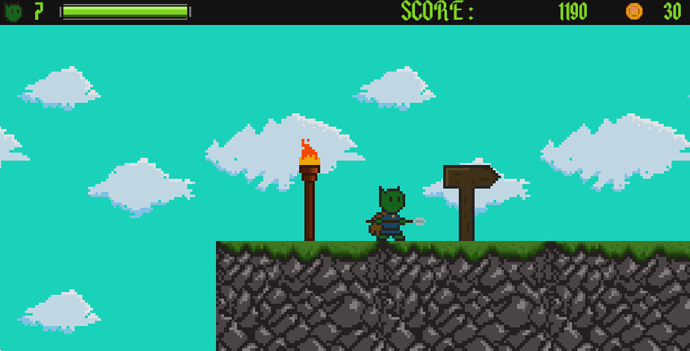 Light the torches by touching them to gain check points.