Hi guys,
I am working on an Isometric ship horde game, and I ran into a snag I just cant seem to fix or find info on.
What I want the enemy ship to do is change the animation so it will face the player depending on where the player is around the enemy. This seemed like a no-brainer, but here in Gdev I cant figure it out.
I have tried these two methods, but I either have it wrong, or it isnt working how I would like it to.
With this first method, It doesnt seem to change the enemy anim at all.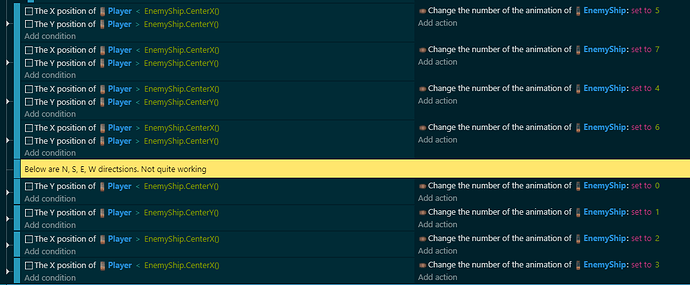 With the second, I got lost in the basic direct North, South, East, and West facing animations, but the diagonals work just fine. I think it needs a second condition for each event, but idk what that would be.
Any help would be great!