Hi everyone and to my close friends in the GDevelop community.
I'm Khaled from Coriander Games and the one behind Miko Adventures Puffball
I started working with GDevelop in 2015 or 216 (about 6 - 7 years ago)
And it gave me the courage to venture into my dream of creating games and have a full time job as an Indie Game Developer.
In 2021 (Sept 15th) >> Miko Adventures Puffball was released to the world and It was my first success.:

on Jan 2022 I began working on a project or you can say on a vision.
It's called Melted Fate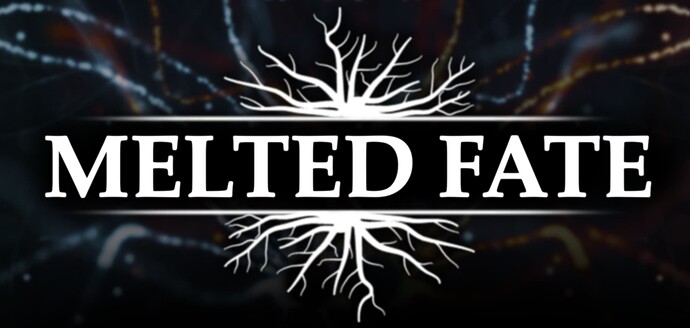 -------
"Logo of Project Melted Fate (WIP)"
-------
Project Melted Fate is a big project, bigger than my own capabilities even on a simple engine like GDevelop.
About a week ago I decided to leave GDevelop and move to learn Unity and remake the whole project there and start from ZERO so basically learn everything about a new (BEAST) engine, learn visual scripting and a little bit of C# and basically learn Unity all together and open new possibilities for Melted Fate, have an engine that can handle the details that will be in the game with much better visuals, physics, lightning and everything else…

-------
"Concept art from Melted Fate, it does not represent the final look of the game"
-------
I got in touch with some very well known publishers
I was having a small conversation with them about the possibility for them to publish a big project like Melted Fate when it's made on GDevelop and every answer I got was >>> Unity or Unreal is the safest thing to work on as 95% of publishers will need that…
Many said not to go with GDevelop as it's very risky for the game to not get accepted just because it's made on a not very well known engine like GDevelop (because it's a new engine and many companies don't have the expertise needed to work on it and no one knows if they will ever do >> most likely it will not happen), Many even said that it's not safe to work with something like Construct 3 or Build box as it's risky when contacting publishers…
The road ahead of me is so difficult as I'll need to learn Unity for like 1 - 2 years and then begin working on Melted Fate from the start, Unity has always been terrifying for me…
It is such a difficult decision to take as I always loved working on GDevelop and was feeling so confident with it…
-------
"Concept art from Melted Fate, it does not represent the final look of the game"
-------
So you might be wondering about some questions:
1- Am I 100% gone forever from GDevelop?
Not at all, I'll always be around, can't leave or forget the people who helped me at a point where I didn't know a thing about game dev and GDevelop will always be my favorite, you might see me come here sharing stuff, asking questions and so on, I'm always going to be here and on Discord too.
2- Will I leave Game Development at some point?
100% no … the day will come when Melted Fate happens and it's going to be epic.
I was born to create games, I can't and won't stop doing what I love


Yes the road is difficult ahead but it doesn't mean that I'm leaving anything.
All what's happening is that I'm evolving to the next step, adjusting my way to be on the correct road to reach what I'm aiming for >>> basically turning game development into a real career.
Yes it will take years … yes it will take effort but eventually >> when it happens it's going to be epic.
That being said:
If anyone have some good easy and juicy tutorials playlist on YouTube or anywhere else (Even if paid) >> Please let me know about it.
I'll always be around.
Love you all and thank you for reading