Edit: Checkout our Steam page and add Magical Miri to your wishlist!!

We are on Itch.io too:
Magical Miri by Estudio Roxis
FINAL TRAILER HERE ==> Magical Miri - Official Trailer - YouTube
Follow us on Twitter @estudioroxis
Hello everyone, Studio Roxis here!
First of all, we have a NEW TRAILER HERE===> Magical Miri (Gameplay Trailer) - YouTube
We posted a topic about our game on February 2018, but we couldn't edit it, so we made this new one to show you more advances. It's taking so long to finish it because we are working in our free time, but we hope to release it this year 2019.
As you know this is a game about a magic apprentice and we are planning to release it on Steam and Itch.io, maybe Humble Bundle too.
We added a lot of facial expressions to dialogs (almost 100 different).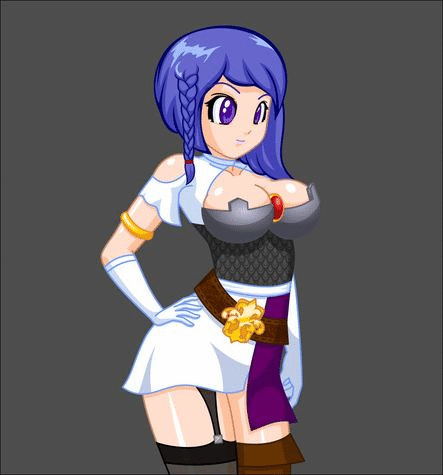 Designed a new menu screen.
All the music is finished.
Added sound effects.
Now each level has its own game over art.
Voices were added too, with the help of a friend of us. (We think she did a great job)
We integrated a new unlockable minigame.
Added some perks to help you increase your stats.
Here are some screenshots:

(Less censored in the game)
Thank you for your support. Feel free to comment!
See you soon!