Hello all,
i just created my first game ever, in gdevelop engine ofcourse.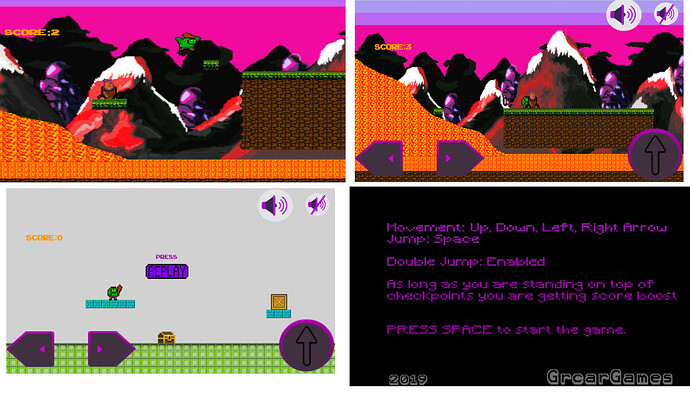 It is an Fast-paced, lava rush platformer for Windows and Android. You have control over small green Troll. He managed to escape the vulcano eruption, but now the lava is right behind him. Escape the lava and score up while standing on checkpoints, but don't stand there for too long, lava is right behind you!
Game was launched on 13.5.2019 and it is an early release. Game will be updated weekly. Bigger map, new assets, and who knows what else.
*Double Jump enabled
*Unique Gameplay
*Beat the Score
Link to game:
https://grcar-games.itch.io/run-troll-run
---
You are Welcome to my discord channel:
Discord
Link to Android version:
https://play.google.com/store/apps/details?id=com.grcargames.runtrollrun
---
Link to Youtube channel: (also with gameplay)
https://www.youtube.com/channel/UCL2hcAPkTITfBxky6tn8ing
Thanks for support !