Hello community,
I'm still a noob, trying to follow YT tuts as I go.
My issue is, I have a player_sprite with topdown behavior.

As soon as I added 'player is/isnot moving', then my problems began.
If I toggle off, then all is working.
I guess, my only thought is… my version of gdevelop upgraded earlier to 5.2.168 … is this a BUG?.
Please please help.
originally I was following a tut (How To Make An RPG Like Stardew Valley - With GDevelop)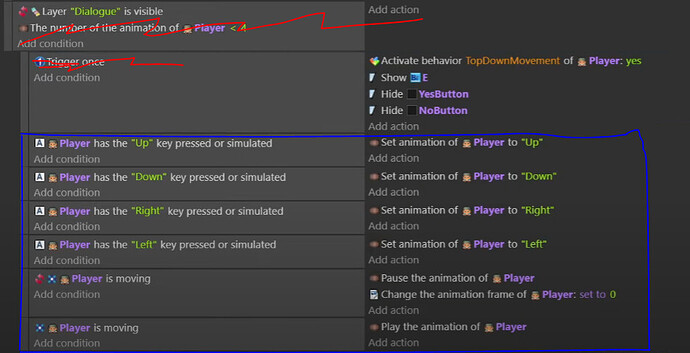 but i changed the key behaviour as this just caused me more headaches.
As soon as I added ANY KEY RELEASE


My game freezes