Hi! I need suggestion for a simple spawn and death animation or effect for my game.
Here's what the style of the game looks like: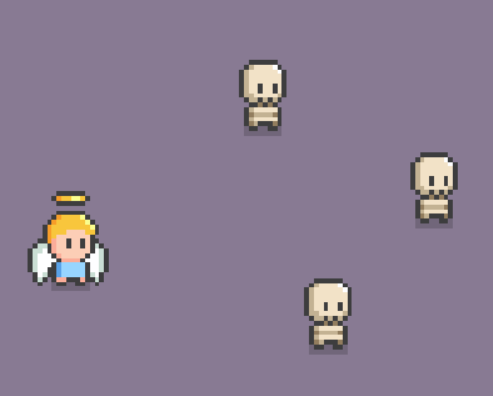 It's a roguelike bullet hell game and you're in an arena and enemies will spawn each wave. I need suggestion for the spawn and death. It can be an animation or an effect like changing the opacity etc.