Hey! I'm just finished (I think) the demo for my new 2d top down shooter, Temporal Takedown! The main mechanic is that time moves when you do. (Sound familiar?)
You can play it at this link.
Once i get at least 20 likes on this post and 10 requests on gd.games via the feedback, I will get started on the full version, with more weapons, levels, and progress saving!
Let me know if you have any questions or suggestions!
Also, please disregard the fact that this was posted a while ago, as I would still love to hear what you think!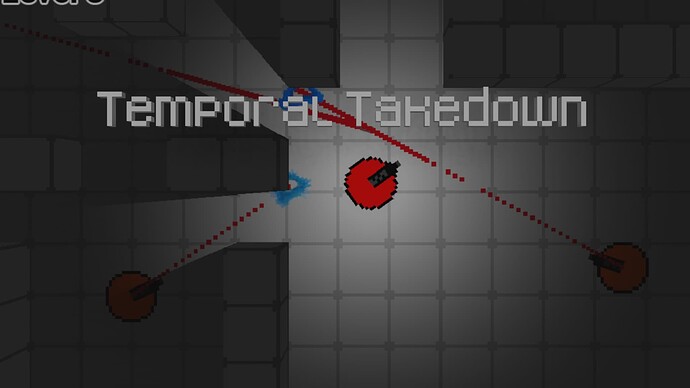 Thanks,
Inusitatus