Hi Guys,
I am not sure if this is an issue that will / can be solved in the future but the in the recent versions of GDev the time to save my project has drastically increased to the point I have had to disable auto saving as once the saving starts, the whole UI freezes up.
I believe the slow down comes from the new update that caches resources as it started just after that update and watching the console / network tab it seems to be caching every object placed in every scene / eternal layout regardless if that scene / layout is active.
Whilst my project is quite large (11 Ext, 54 ExEvents, 7 ExLayouts, 1 scene) and I have a test layout with a large amount of objects, 1.2 minutes to save the project is… excessive and impossible to use when save on preview / update is enabled in the settings.
Below is an image of the network monitor, I can also supply a video of the save however it's just 1.2 minutes of waiting on the UI.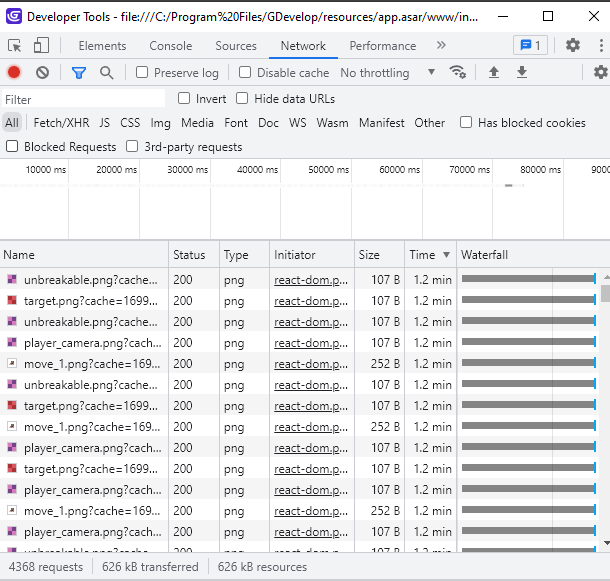 Disabling this option in settings and restarting Gdev does have it saving back at the old speed of 600ms.