Greetings,
I was creating a weapons test room with a ghastly color scheme and noticed there seems to be an issue with my hit boxes.
As you can see with the below video, the objects are not actually hitting the target sprites before being destroyed.
At first I thought it may have been an issue with me using multiple animations for that object that were not the same size, so I removed it.
The second thought was that I rotate the projectiles so maybe their hit boxes remained the same, but that was ruled as it interacts with a tiled sprite fine (see below) and it would really silly if the object's hit box did not update with rotation as you'd be stuck with square projectiles.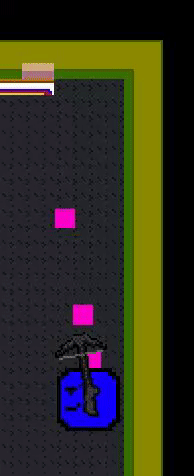 Lastly I thought there may be an issue with the hitbox of the target even through I only use default hit boxes for it and the projectiles and I was hit with a yes/no to that thought.
When I first open the hit box editor, I can see that it's offset/off center and looks like the exact area that the projectile collides with, however when I zoom it it seems to fix it's self (shown below). I have tried setting a custom mask, however it has the same issue.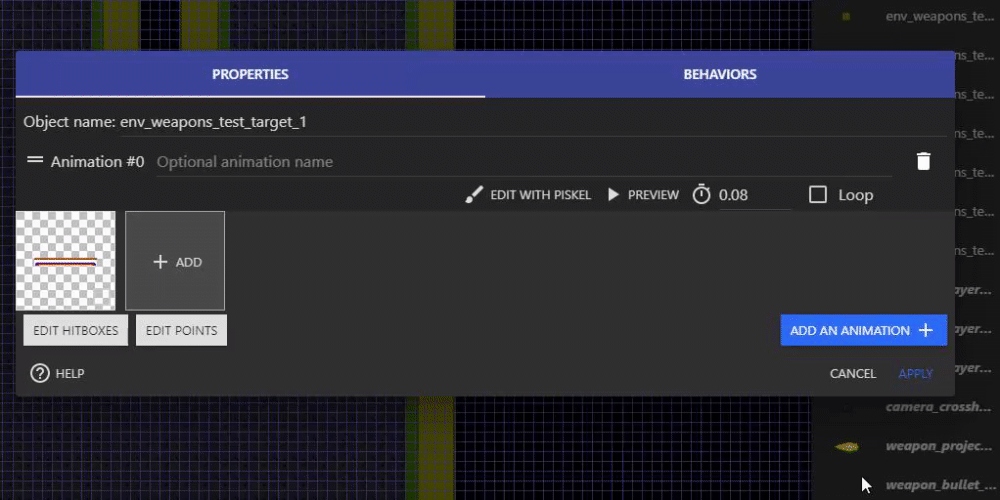 Any thoughts? Is this a bug?
Running Version: 5.0.0-beta92
OS: Windows 10 (64 bit)