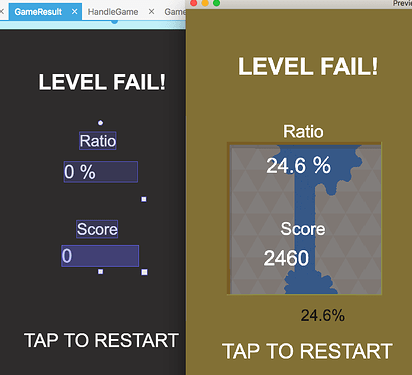 The screenshot above shows the GD designer on the left
and the debug run on the right.
In GD designers (left), the "0%" character is the default "align left".
You can see that the debug execution (right) is also "align left".
but,

When assigning a value to a text object, "align center" is specified.
Why is it still "align left"?