Hi all! I'm hoping this has a simple answer. Basically, my game is going to have objects that look like this (the green thing):

When a player clicks it they can turn it into one of several different types of items, all varying in size. What I'd like is for, when a player turns it into a plant for example, for the plant to show up like this -

Or even better, like this (centered)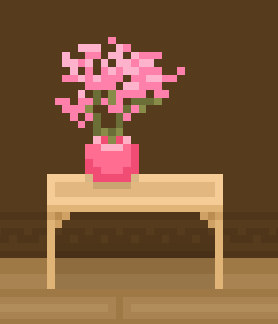 But the way things work by default is it shows up like this-

Is there a simple way to manipulate that at all or can an object only ever scale out and down from the top left corner?