So I'm kinda struggling with controlling the camera and I feel like I'm missing something here. I understand that there's center camera based on an object and then center based on an object with limitations. However, how do I avoid showing the out bounds areas of a scene (think the beginning of a super mario level)?
I want the red part to not show up in the camera: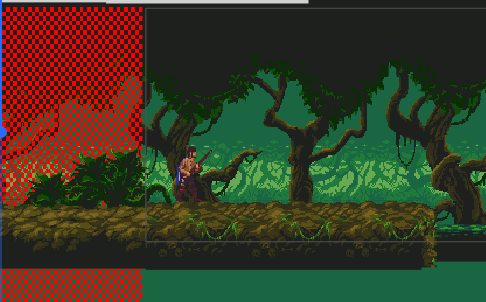 Any good tips on how to do this for beginning and ending of levels that your centering on your character with?