Running into issues trying to get physical objects working for my platformer. I use a tilemap / tileset created from Tiled, with the Tilemap and Tilemap Collision Mask objects.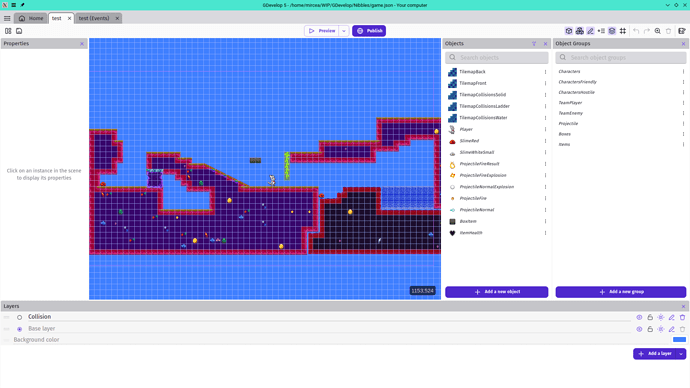 I want to add some physical items that drop from the boxes when they're bumped. I added the Physics Engine 2.0 behavior to the item setting it to Dynamic type: By default it falls through the ground, although I expected it would automatically detect Platform objects and collide with them. Seeing it doesn't do so I also added the Physics 2 behavior to the tilemap collision object obviously as a Static type; This time the item immediately disappears the first frame after being spawned, as if it's colliding with the entire rectangle of the tilemap and getting thrown out of bounds.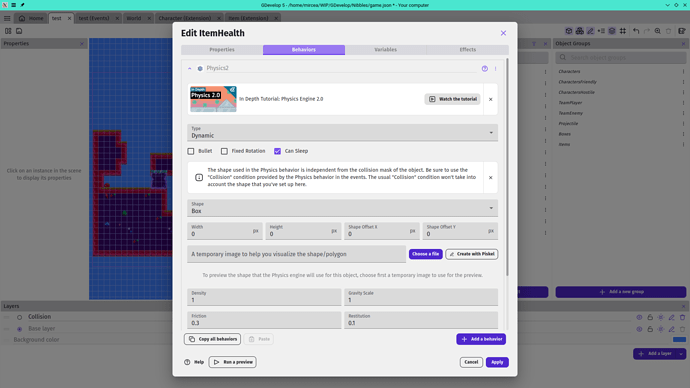 Is it possible to make the physical item automatically detect objects with the Platform behavior as colliders, same way a Platformer Object will? If I also need the Physics behavior on the tilemap itself, how do I configure it so it collides properly and only solid tiles interact with items?