Hi Guys
,
there is a problem in my game. I build a City Builder like Game in the Style of "Dorfromantik", where the Player can create different platforms and stuff like this. The platforms are build in a hexagonal grid, which is working pretty fine. But the problem is the following: the graphics are bigger than a platform (which is intended), so when you place an Object "behind" another it appears in front of an old object. Is there a way to change Z-Positions for objects that are created through an event?
Here are some pics, so you know what I mean: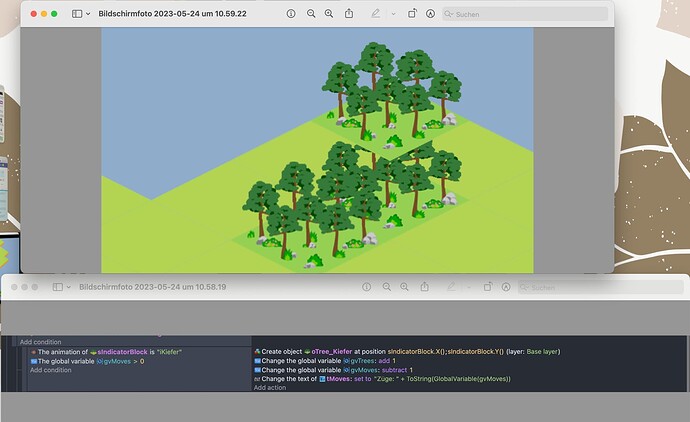 Hopefully there is a solution for this problem.
Cheers!
your Badger Boy