How do I…
Check if a value is present an array
What is the expected result
For instance, being able to tell if the value "1" is present in a global array variable.
For the context, I have a game with several levels and I want a trophy to be displayed next to each button when the corresponding level is completed. Currently it works, but my solution is ugly. It's "game jam quality code", it's unthinkable for me to use my current method for more than a few levels.
What is the actual result
No child seems to be detected in my array when I use the instruction For each child variable of a structure or array.
Related screenshots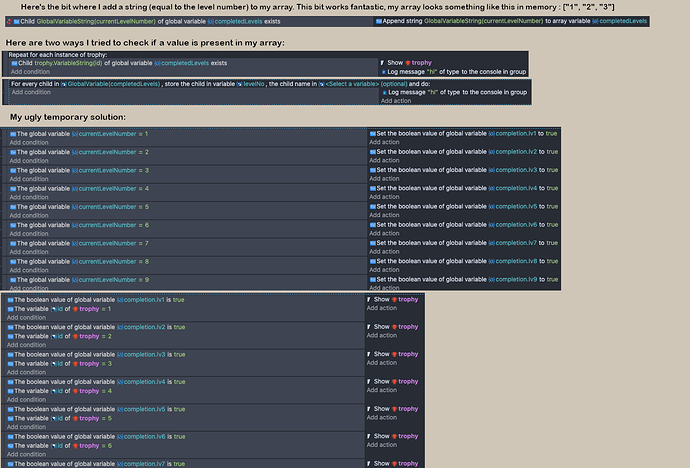 PS : the rule that says new users can only embed one media in their post hurts both the author and the readers of the post, as it prevents the author from using as many images as necessary to make their point clear